HOME > Introduction > Company

Sun Abrasives Co. Ltd was established in 1961 to further develop the coated abrasive industry in Korea.
From the beginning, our goal is to supply the highest quality products to the global market.
To achieve this goal, we continue developing new products and quality systems through strong investment in research and development.
We supply a wide range of coated abrasive products worldwide including North America, Europe, and Asia.
Sun Abrasives Co. Ltd is now recognized as the solution to the most demanding applications.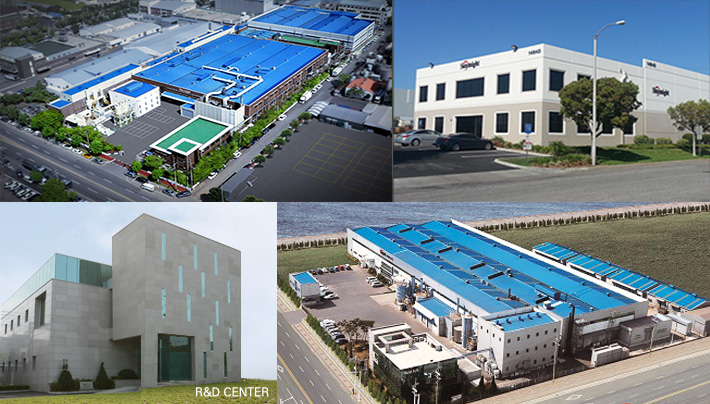 Factory site and buildings

| | Ansan | Pyeongtaek | Total |
| --- | --- | --- | --- |
| Factory site | 19,281㎡ | 20,053㎡ | 39,334㎡ |
| Buildings | 18,499㎡ | 9,827㎡ | 28,326㎡ |